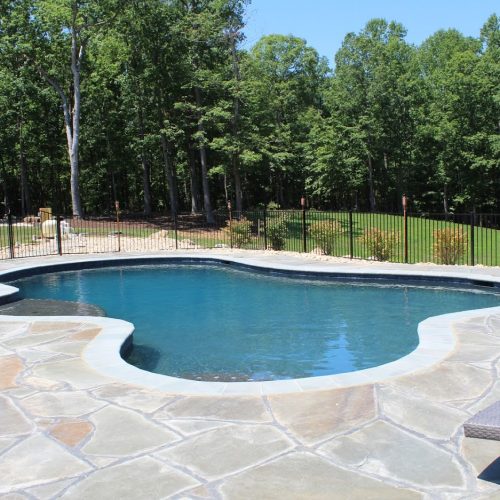 We would love to hear from you.
What People Are Saying About Us
Waterline Aquatics is our third pool company in 5 years!! To say there is no comparison to the other two would be a huge understatement! They are so accommodating and come with such speed when I am freaking out about some silly thing, yet they never make me feel like I am being silly!! Our pool has never looked better, I am so grateful to them for their excellent service!!!
A huge THANK YOU to Ryan Hart and Waterline Aquatics! I thought the storm damage from a couple trees falling on the pool equipment was only plumbing issues — but found out an underground pipe broke too. Can't thank these guys enough for getting everything repaired so quickly. 
Need a pool company — call them!
The Mill House, Upperville, VA
I wanted to commend Waterline Aquatics for their attention to detail this summer! So much rain changing the clarity of the water, our pump decided to stop working, the Polaris had issues – all of our problems were addressed quickly and efficiently, and the pool continues to look great!  Thanks, Waterline Aquatics!
We are first time pool owners and we have heard the horror stories of dealing with pool maintenance companies. Waterline Aquatics is the complete opposite. Waterline Aquatics does an excellent job at keeping our pool sparkling clean. Having them handle all of our pool maintenance needs makes pool ownership easy and enjoyable. They very reasonable on the electronics upgrades as well as a pump replacement we had completed this past season. We highly recommend them for all your pool management needs